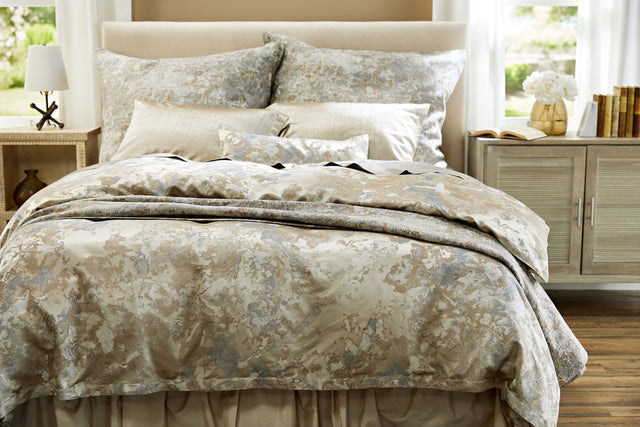 Timeless Luxury for Every Lifestyle
SDH Fine European Linens is recognized worldwide as an industry leader in creating environmentally conscious luxury linens. From our superior textiles and innovative designs to our old-world craftsmanship and attention to detail, SDH has an unwavering commitment to providing timeless style, impeccable quality and lasting comfort.
View our New Arrivals
About Our Brands
This all-natural line is brushed with richly hued color which comes from combining colored and natural shade jacquards. The dyed yarns are processed using low-impact, fiber reactive dyes and methods. Incorporating color into all natural themes, extends the palette for the discriminating home.
View SDH Linens
Imagine the smooth and supple feel of silk combined with the easy care of cotton. The luxuriously soft fabric used in all of our products is woven to our exact specifications in Italy. The wood pulp used to create this amazing textile is harvested from managed forests and is completely biodegradable.
View Legna Linens
This all-natural line of products are luxuriously soft and beautiful. This line is a haven for those of us with allergies as well as a source of comfort for anyone seeking to relax physically and mentally. No chemical ingredients, chemical bleaches, chemical dyes, chemical finishes, or formaldehyde.
View The Purists Linens
SDH is proud to be the exclusive distributor for Leitner in the U.S. Leitner's woven cloth products have been a symbol of individuality and original living for generations. 
Learn More